We have been enjoying our vacation week. I decided to embrace the time with the kids and try to have some good ol' fashioned fun this week. Monday was beautiful, so we headed to the park. This is the first time going to the park with 3 very mobile kids. The good news is big sis loves to help with rara.
Tuesday we stayed home and played with every toy in the house. I also went through all the clothes, removing the too small winter ones and organizing the hand-me-downs getting ready for spring and summer. This insured that we woke to snow Wednesday morning. There was also a lot of dress up. Here's her Easter Bunny look.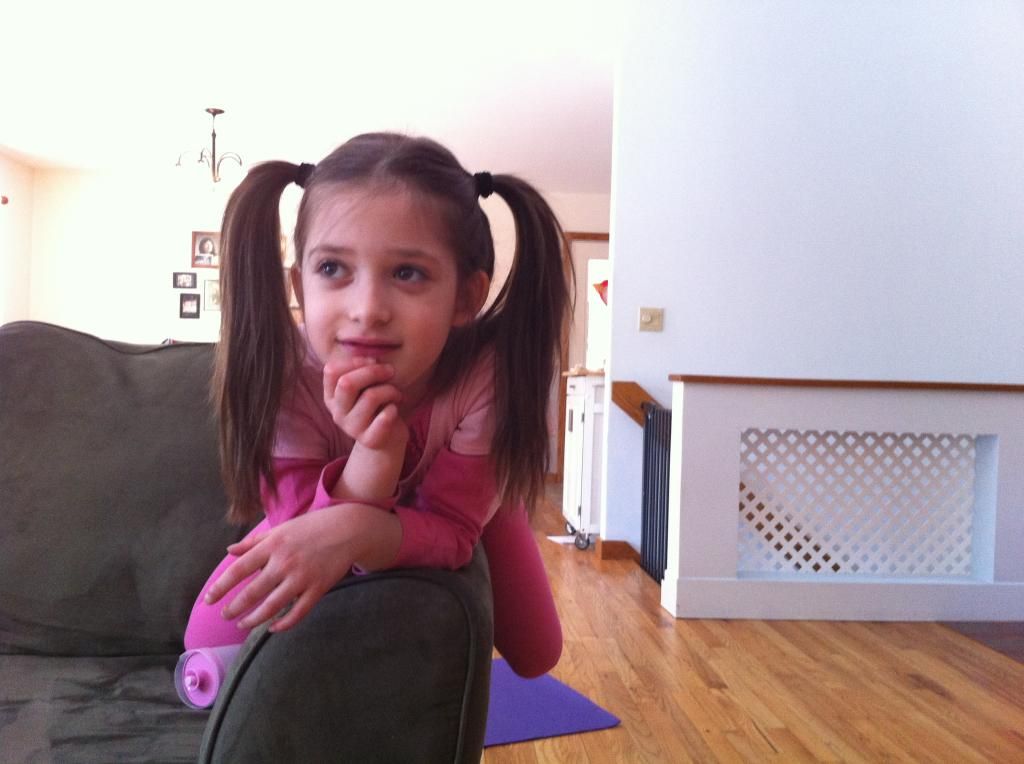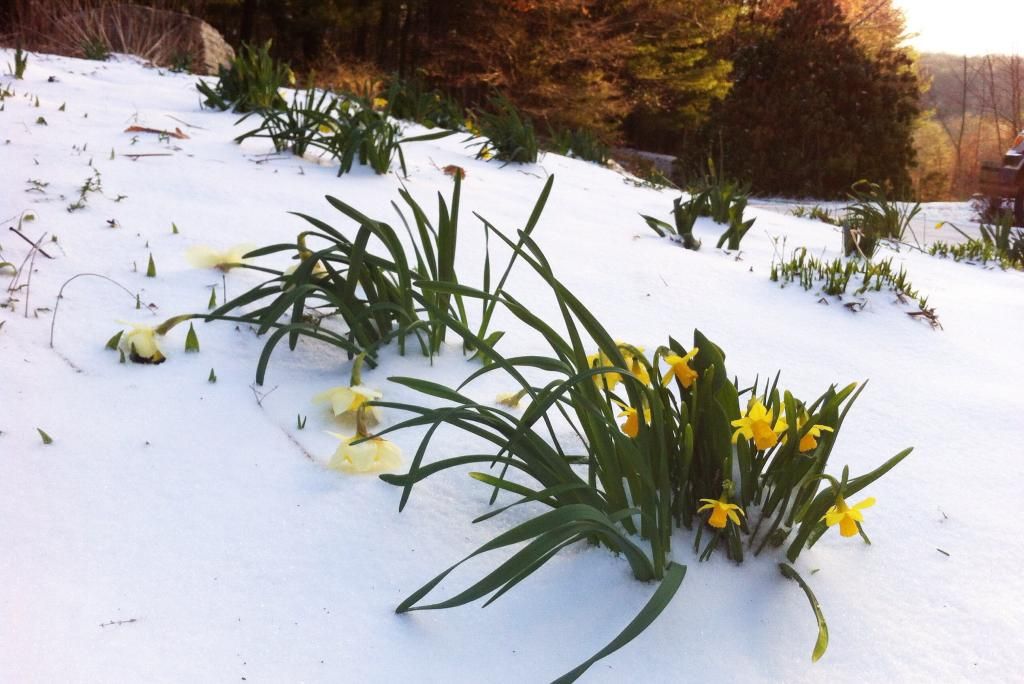 After an initial failed attempt to go to the library, we finally made it there in the afternoon. We love going to the library and nothing reminds me more of how far my buddy has come. He used to knock down every kid and I had to watch him like a hawk. If someone else came, we usually had to leave before he started trouble. He would climb on top of the tables and dump all the puzzles out before playing in the water fountain soaking himself. Now, I can actually browse through books while my buddy plays nicely at the train table. He helps pick out movies and books. It's nothing but fun.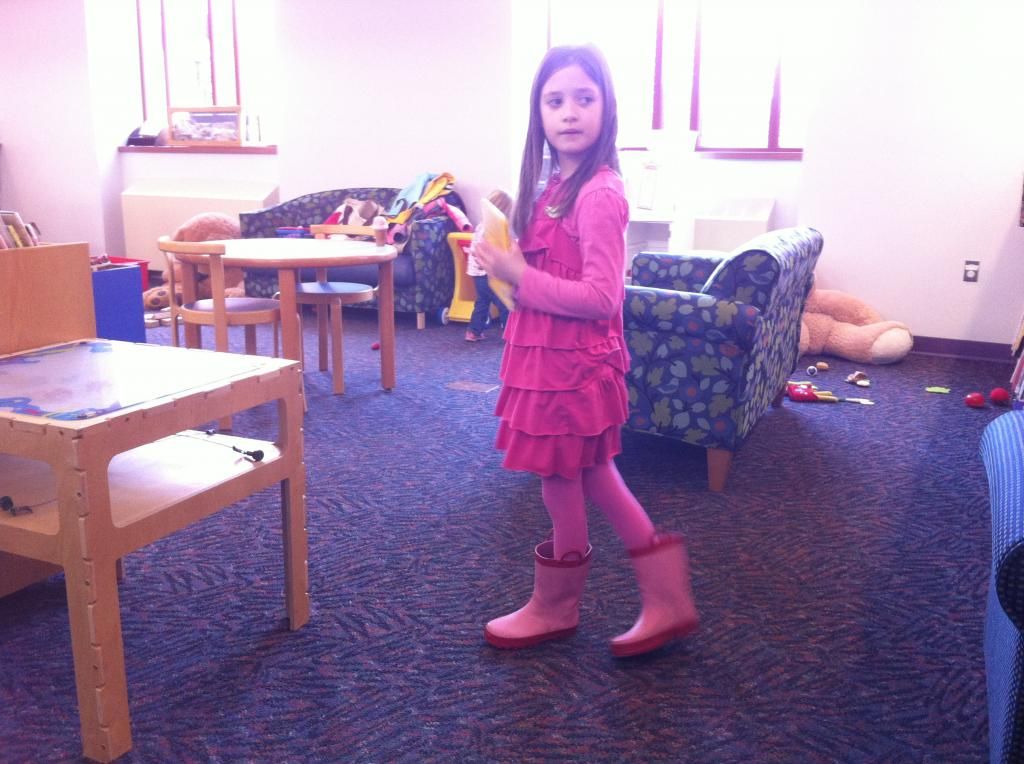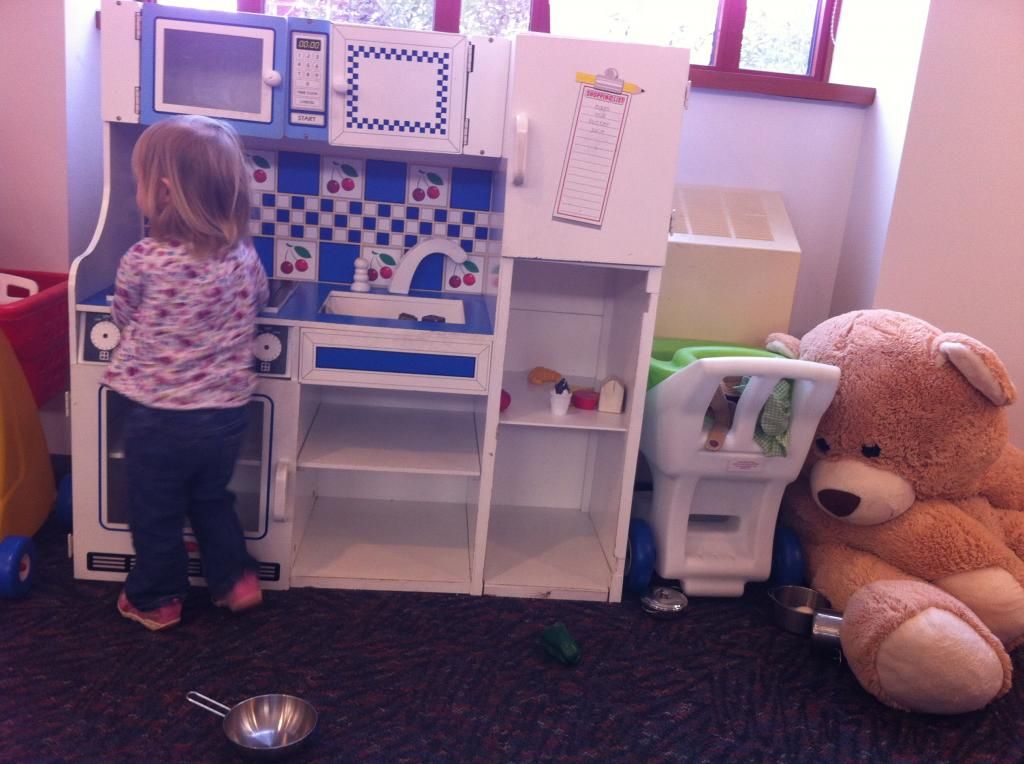 I'm working on enjoying the small things. Focus on the fun. Force a smile on my face and soon enough, I feel a smile in my soul. I know how quickly time goes by. My little rara is getting close to 2 and it blows my mind. Some days are harder than others, but there is laughter every day and for that I am grateful.