I had a milestone birthday this year that was just a couple of weeks before Mother's Day. I wanted to see a Broadway show and I thought it would be fun to bring big sis. The plan changed as we went along - big sis isn't into shows or movies - and we decided on a weekend in New York City. We scoured the internet and made a list of places we wanted to see and off we went to navigate the big city.
I'm a fan of the woods and quietness but big sis loves the hub bub of a city. This was my first time being the one in charge - usually I just blindly follow whoever I am with. It was exciting and big sis turned out to be a perfect travel companion for me. I remember the trips I took with just my mom fondly, so I am excited to pass this tradition down to my girls.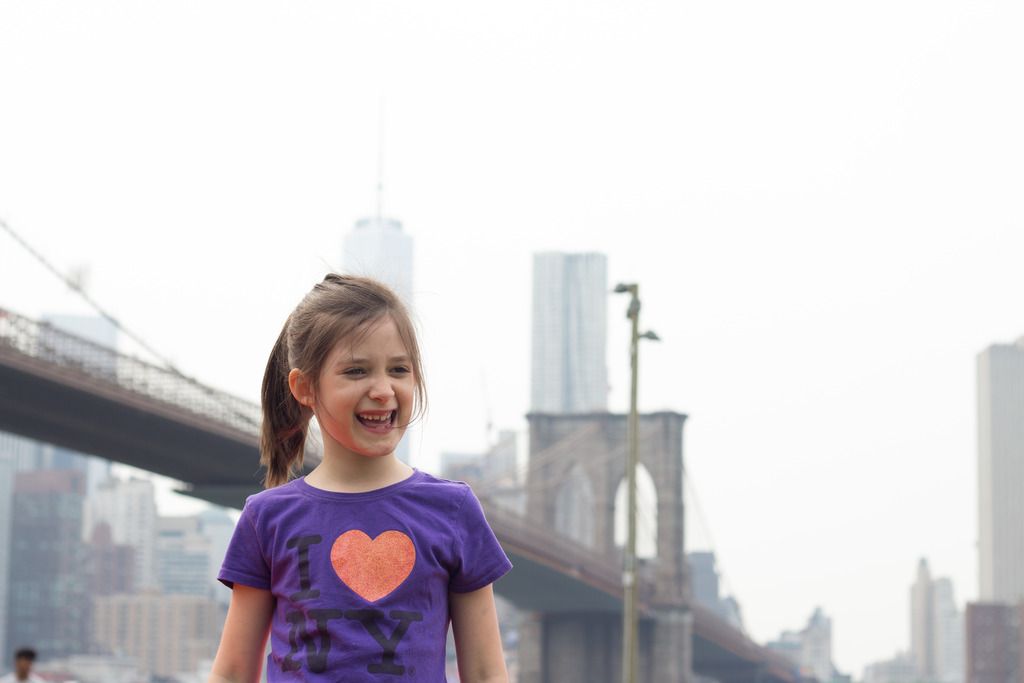 I used to think that traveling with kids was next to impossible. Turns out it's just SOME kids. At the ripe old age of almost 8, big sis is mature enough to handle travel and mixing up the schedule. It was such a luxury to only make loose plans and just do what we wanted when we wanted. Plus I'm just a kid at heart so the park and carousel were right up my alley.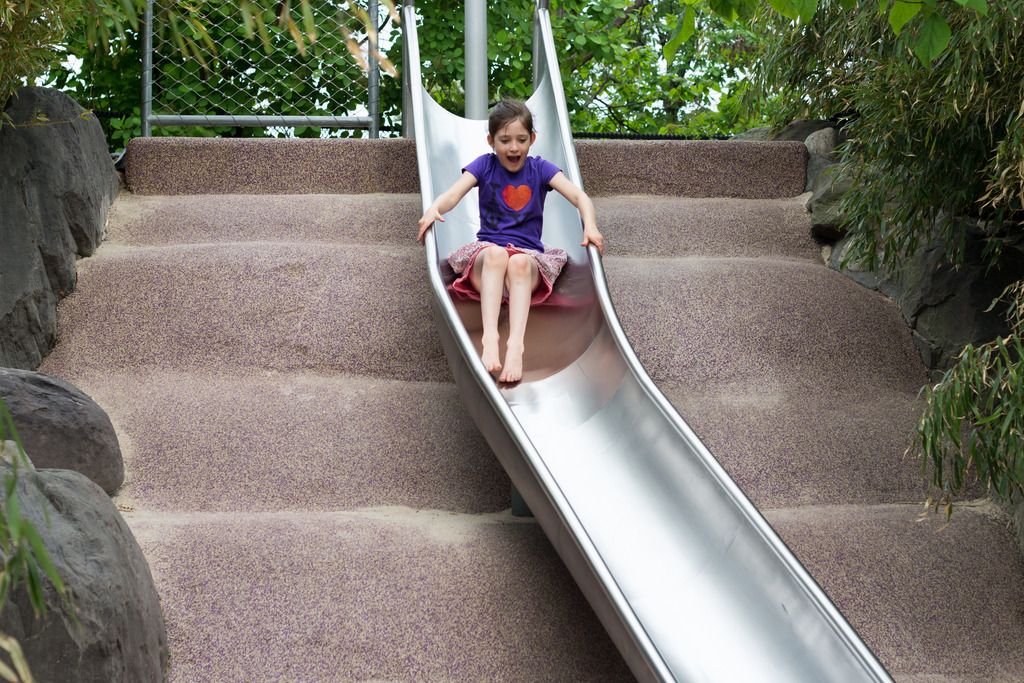 Big sis often gets overlooked because of the more immediate needs of her brother and sister. I know she craves more of my time and sometimes I fear we expect too much of her. Childhood is a time to embrace and I don't want to rush her out of it too soon.
I remember when I was first married and staying in Hotel 8 was a luxury. Now with my husband travelling so much, he knows a nice hotel when he sees one. The view from our window was breathtaking. We were just above Ground Zero so it was the perfect opportunity to talk to big sis about that important day and we had a chance to visit the memorial.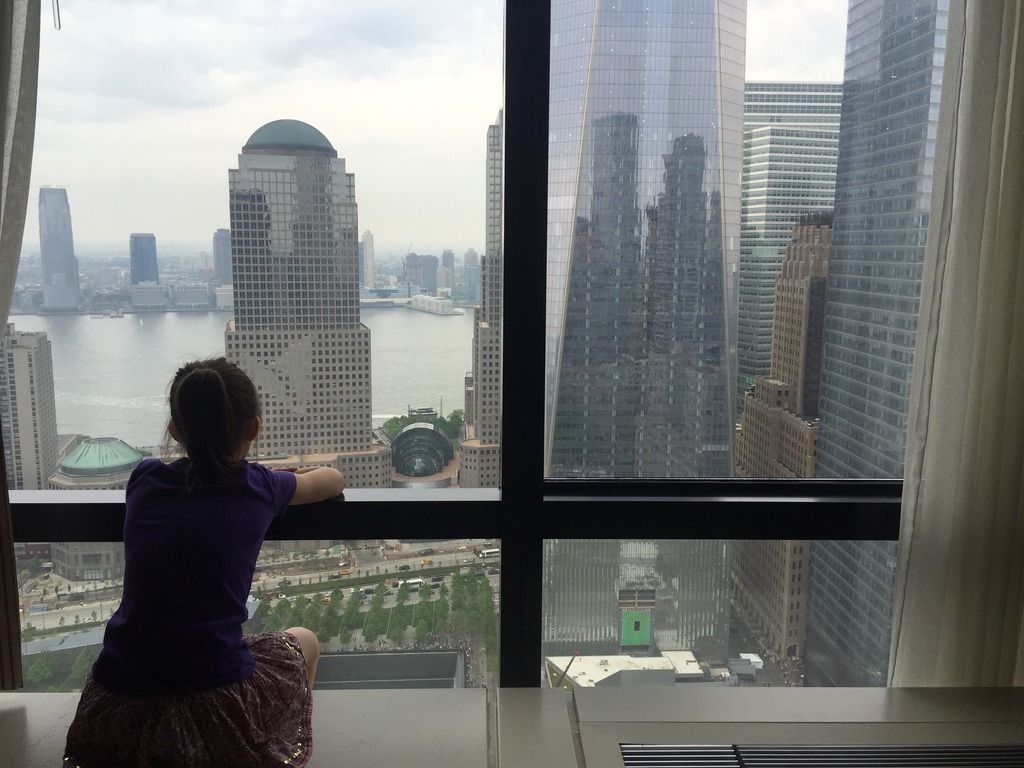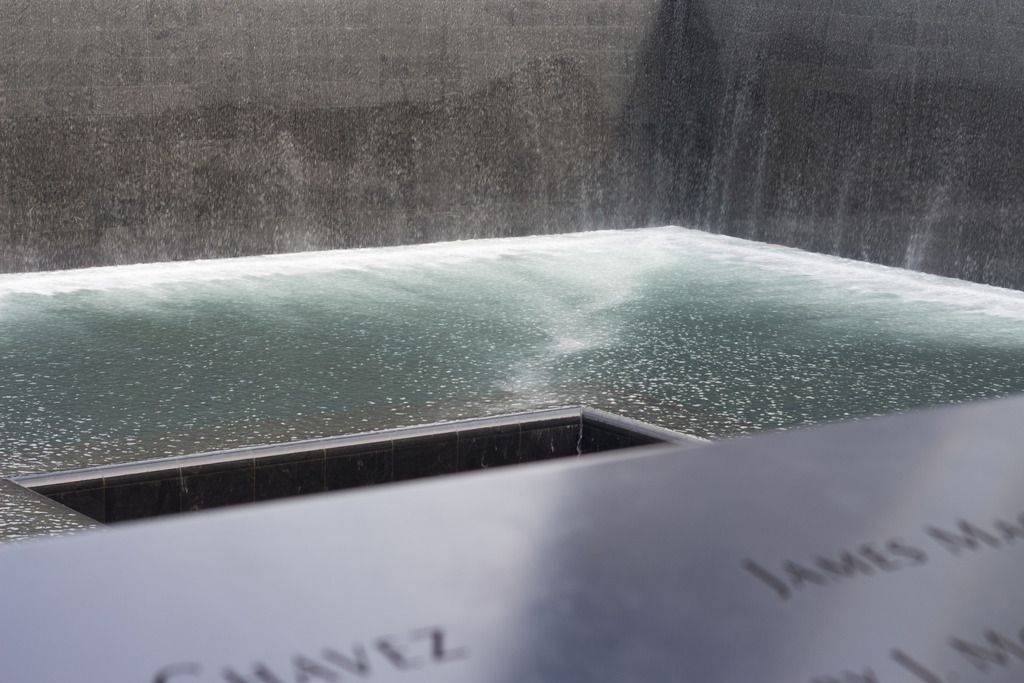 We spent all weekend walking hand in hand. I didn't even take that many pictures. She was such a trooper although I did spend some time giving her piggy back rides. The weekend flew by yet it felt like we had been gone forever. I feel so lucky. My husband works hard so I get to stay home with the kids and take a weekend adventure with my big girl. I know that for years she will be saying, "remember when we were in New York..."