Mother's Day seven years ago, I was quite pregnant, petrified of giving birth, yet incredibly excited to be having a baby. I didn't really think about becoming Mom mostly because I had no way of knowing just how that would feel. Then I gave birth. By the way - it's an experience I would have over and over if I could (without actually being pregnant or have any more kids). That moment the baby enters your world is mind blowing.
Fast forward 7 years and throw in 2 more children. Mother has become almost my entire world. I have a hard time thinking of myself as anything else. We are fortunate enough that I had the choice to stay home and raise my babies. I've thrown myself into this mothering business with all I've got. Some days it doesn't feel like I have enough. Many days I wish I could escape.
Mothering little ones can be a mind numbing, time sucking vortex. Where the sheer volume of things that need to get done go hand in hand with considerable boredom. The only way to get through is to keep your humor and delight in the small pleasures. The giggles. The stolen moments between sisters. The hugs and kisses. The funny little expressions. And dancing. Don't forget the dancing.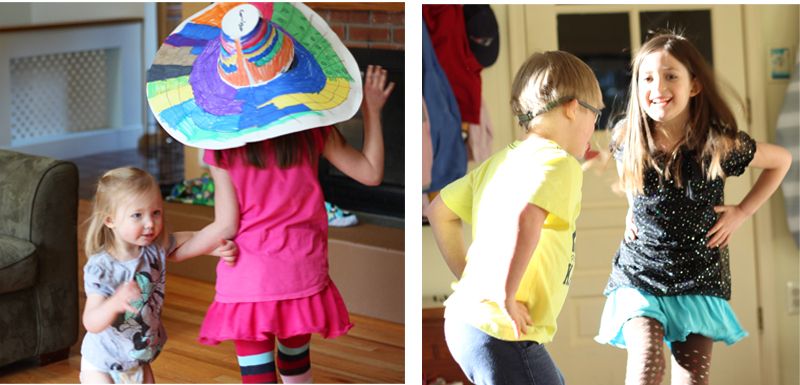 I hit it big in the mother department myself. My mom stayed home when we were young, then worked as a Special Ed teacher when we were bigger. I always felt her love and she encouraged us to be ourselves. There were arts projects, science experiments and plenty of time playing outside. I am told that most people didn't grow up the way we did. My functional, happy family is not the norm, apparently. I plan on using every Super Mom power I have so my children grow up feeling loved and content. My wish is that they always like spending so much time together.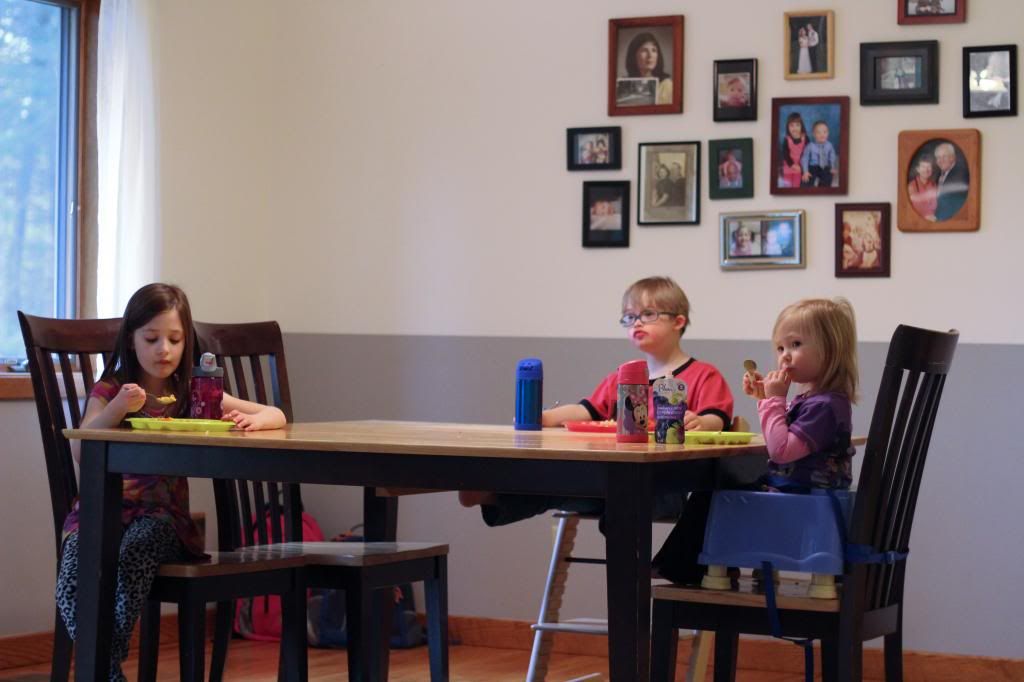 Motherhood isn't easy. It can feel isolating. There are countless numbers of way to do things wrong. You are in charge of forming a life. When they are little, there is so much physical labor and time involved. They just need so much. I am, thankfully, coming out of the tunnel. Every once in a while, I can actually sit and eat an entire meal. It's the little things that matter.
To all you Mothers out there - Happy Mother's Day. May you have lots of crafted cards filled with heart melting poems. May you receive countless hugs and kisses. May you dance until you laugh.
One thing all mothers know is how full our children make our hearts. And that love is really all we need.